CCode 2.2.0
Free source code editor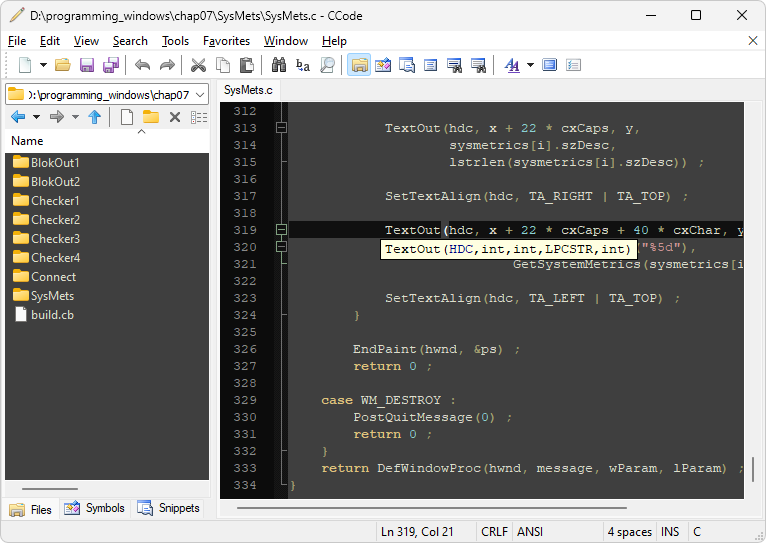 ccode is a free source code editor based on Scintilla, a code editor that we developed for ourselves.
CCode is our internal development tool, all the software published on our website is written in CCode. CCode is written in C++ with about 24000 line of code, no MFC, no WTL, no QT, just pure Win32 and C++, to keep this software small and fast.
Features
Integrated file explorer
Full-featured tab-based code editor
Code snippets
Symbols list
Automatic code indentation
Code hinting
File and Folder favorites
Runs on 32-bit and 64-bit Windows versions from Windows XP to Windows 11
Include more than 20 code theme styles
Powerful and easy-to-use customization features: change font...
Translated to more than 6 languages
Screenshots
What's new
Version 2.2.0 2023-09-27
Translations
Acknowledgments
Many thanks go to Fred & Kira and others for testing this software, reporting bugs, and providing useful suggestions.